人才理念
EMPLOYING CONCEPT
人才是企業的靈魂,公司視人才為最大財富,始終把人才作為企業發展的創業之本、競爭之本、發展之本。 公司為員工提供一個能發揮才能的寬廣舞臺,展示才華的廣闊空間,做到發現人才、培養人才、尊重人才、發展人才。注重人才的引進和再培養,配套全方位的技術培訓和業務培訓,增強各層次員工在工作上的實際操作能力,做到以人為本、任人唯賢、人盡其才。
RECRUITMENT POSITION
If you are passionate and eager to succeed, you are welcome to join us, please send your resume to salehl@chinahlchem.com, we will get in touch with you!
Three system administrator
1. College degree or above, relevant work experience for more than 3 years;
2. Familiar with the three systems management and audit work.
1. College degree or above, major in mechanical, engineering or automation;
2, more than 3 years of equipment management experience, experience in chemical pharmaceutical plants is preferred.
1. Technical secondary school or above in mechanical and electrical or electronic related fields, with more than 2 years working experience;
2. Have an electrician operation certificate, familiar with electromechanical assembly, and recognize the circuit diagram;
3. Familiar with automation equipment, and experience in related chemical and pharmaceutical plants is preferred.
High school, middle school or above, male, experienced chemical skilled operator is preferred
Hebei Haili Evergreen New Materials Co., Ltd. was established in December 2003, covering an area of 26700m², with a registered capital of 40.2 million, 281 employees and a sales volume of 198 million in 2019.
The company specializes in the development, production and sales of chemical APIs, spices, polyimide monomers.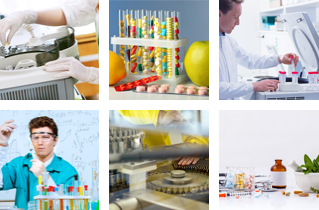 Jinsha Road, Shijiazhuang Economic and Technological Development Zone
We are willing to communicate extensively with friends from all walks of life at home and abroad to work together to create a better future.
Copyright:Hebei Haili Evergreen New Materials Co., Ltd